The component Sildenafil Citrate is a prescription solution, which is known for with treating male impotency issues like Erectile Dysfunction. This highly trusted solution is a real breakthrough medication that can aid impotent men. When man fails to attain stiffer erection in presence of sexual arousal impotence issue like ED is caused. Medicines that are composed out of this component are available in various strengths and forms for convenience of impotent men.
Component is known for working by restricting action mechanisms of a chemical in body, called as phosphodiesterase type-5 or PDE5. This restriction further helps to widen blood vessels and enhance blood flow in the penile region when men is sexual aroused. Complete action mechanism of the component allows impotent men to attain and maintain erection that stays stiff for longer time. Empirical Formula for this component is C28H38N6O11S with systematic name as 1-[[3-(6,7-dihydro-1-methyl-7-oxo-3-propyl-1H-pyrazolo[4,3d]pyrimidin-5-yl)-4-ethoxyphenyl]sulfonyl]-4-methylpiperazine citrate and molecular weight as 666.69992 g/mol.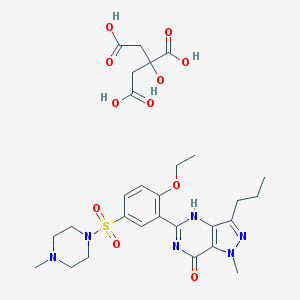 Generic Sildenafil Citrate medicine manufactured by reputed manufacturer Fortune Healthcare includes Fildena and Siltrate. These medications are formed in various strengths ranging from 25mg to 150mg with various forms like conventional tablet, chewable, sublingual and gel caps.
Powerful medicine treats erectile dysfunction through its sensational consumption pattern and various strengths of dosages. Impotent men is recommended to take one pill only once in a 24-hour, approx. 30 minutes to 1 hour before sexual intercourse. Various form of medicine needs different consumption patter to practice. Moderate intake of this powerful medicine is must for gaining best effective results.
Most common side effects with Sildenafil Citrate composed medicine include headache, facial flushing and upset stomach. These medicines may also lead to bluish or blurred vision or sensitivity to light. Rarely Sildenafil Citrate composed medicine may causes hard-on erection that lasts for more than 4 hours, such severe reactions may need medical assistance as soon as noticed.
Products of Sildenafil Citrate:
Fildena
| | | | | | |
| --- | --- | --- | --- | --- | --- |
| Medicine Name | Composition | Color | Shape | Validity | Packaging |
| Fildena 25 | 25mg Sildenafil Citrate in each Conventional Tablet | Violet | Triangle | 36 Months from Mfd. Date | 10 Pills per Blister |
| Fildena 50 | 50mg Sildenafil Citrate in each Conventional Tablet | Violet | Triangle | 36 Months from Mfd. Date | 10 Pills per Blister |
| Fildena 100 | 100mg Sildenafil Citrate in each Conventional Tablet | Violet | Triangle | 36 Months from Mfd. Date | 10 Pills per Blister |
| Fildena CT 50 | 50mg Sildenafil Citrate in each Chewable Tablet | White | Triangle | 36 Months from Mfd. Date | 10 Chews per Blister |
| Fildena CT 100 | 100mg Sildenafil Citrate in each Chewable Tablet | White | Triangle | 36 Months from Mfd. Date | 10 Chews per Blister |
| Fildena Extra Power | 150mg Sildenafil Citrate in each Conventional Tablet | Red | Triangle | 36 Months from Mfd. Date | 10 Pills per Blister |
| Fildena Professional | 100mg Sildenafil Citrate in each Sublingual Tablet | White | Triangle | 36 Months from Mfd. Date | 10 Sublingual tabs per Blister |
| Fildena Strong | 120mg Sildenafil Citrate in each Conventional Tablet | Red | Triangle | 36 Months from Mfd. Date | 10 Pills per Blister |
| Fildena Super Active | 100mg Sildenafil Citrate in each Softgel Capsule | Navy Blue | Ellipse | 36 Months from Mfd. Date | 10 Soft gel Capsule per Blister |
| Fildena XXX | 100mg Sildenafil Citrate in each Chewable Tablet | Yellow, Orange, Pink & Gold | Triangle | 36 Months from Mfd. Date | 4 Chews per Blister |
Siltrate
| | | | | | |
| --- | --- | --- | --- | --- | --- |
| Medicine Name | Composition | Color | Shape | Validity | Packaging |
| Siltrate 100 | 100mg Sildenafil Citrate in each Conventional Tablet | Blue | Rounded Rhombus | 36 Months from Mfd. Date | 10 Pills per Blister |